Sail into Summer Shade
4 Reasons to Add a Sun Shade Sail to Your Backyard Patio
If you have a patio attached to your home, you're likely enjoying the outdoors in the summer heat. However, if you live in an area with intense sun exposure, you may find the patio can become too hot to enjoy when it is hot outside—especially in the afternoon. Thankfully, shade sails are now available to help keep your patio cooler during the summer months! Here are four reasons why you should add one to your backyard patio.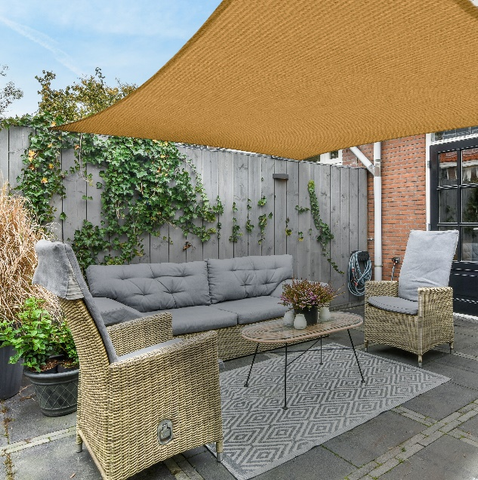 Aesthetics
A shade sail is a great way to add style and personality to your backyard patio. They come in a variety of colors and sizes, so you can find one that fits your taste. Plus, they are easy to install and take down, so you can change your look as often as you like. Find the perfect match for your home here!
Let your imagination soar! Shade sails deliver cool style beyond the patio such as shading your parking and outdoor storage spaces.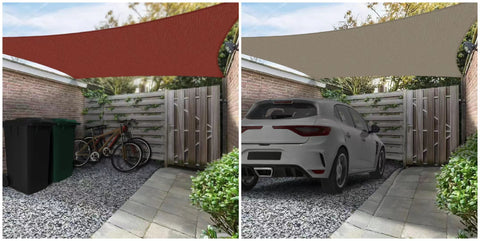 Ventilation
In the summer, heat can build up on your patio, making it uncomfortable to use. A shade sail can provide ventilation and allow cool air to circulate, making your patio a more pleasant place to spend time. Another thing that makes a shade sail useful is that it provides protection from the sun's harmful UV rays, which means you don't have to slather yourself in sunscreen every time you want to be outside. It also blocks light rain or snowfall from hitting you or your patio furniture while you are enjoying your outdoor space. And lastly, adding a shade sail creates an area where birds will congregate and bring nature into your backyard.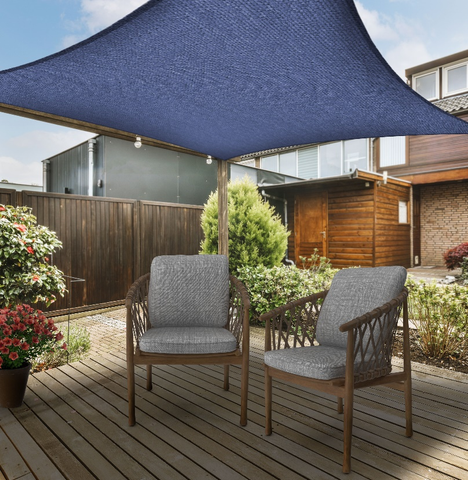 Save Energy
One of the best reasons to add a shade sail to your backyard patio is that it can help you save energy. By blocking out the sun's rays, your home will stay cooler in the summer months. In addition, shading your patio can also protect your furniture from fading. It may be hard to believe, but even tiny amounts of sunlight can damage the fabric. 
A shade sail also provides a better environment for entertaining guests by providing more privacy and making your outdoor space more comfortable. Finally, if you want to make some changes to your landscaping or plant life, adding a canopy over your patio could be the perfect way to reduce maintenance costs!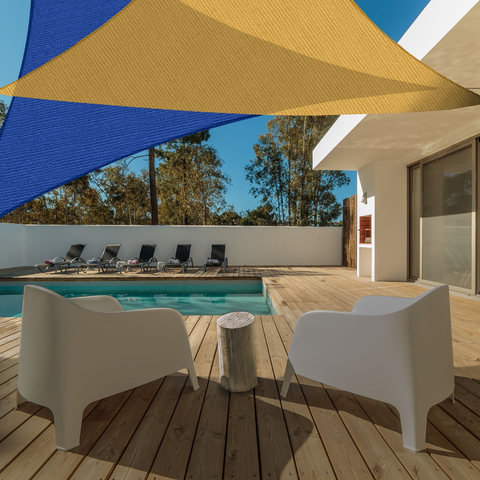 <h3> Increase Comfort
One of the main reasons to add a shade sail to your backyard patio is for comfort. The sun can be blazing hot, especially in the summer, and taking refuge in the shade will make spending time outdoors much more enjoyable. Not to mention, it can also help protect your skin from harmful UV rays. In addition, when cooking out or having friends for a barbecue, you'll have plenty of extra room to move around with an outdoor dining area underneath the shade sail. Protect your furniture: if you want to keep your furniture looking good as new or even clean off any stains that may accumulate over time, installing a shade sail overhead is one way to do this.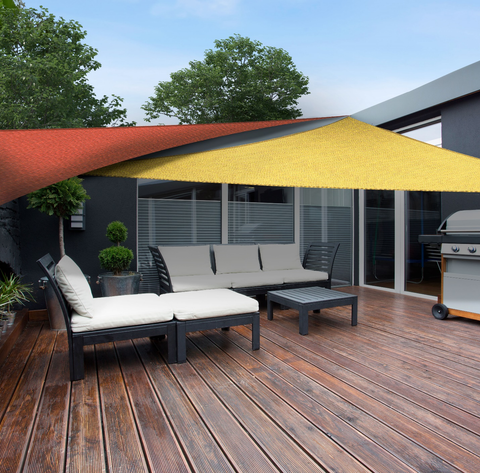 <h3> How to Install Your Own Sun Sail
To install a sun shade sail you can use an existing structure around your house like the roof, a fence, tree, or a post. You do not need to install another fixture to hold up the sail. However, if you need another structure (if you have a triangle sun shade sail), feel free to set up a post to latch on. When determining how your sail looks, shade sail posts can help customize your patio look. 
If you are looking for durable, long-lasting shade sails, check out Laurel Canyon's selection. Laurel Canyon offers high-quality shades to shield your eyes from the damaging rays of the sun. Our selection includes many different colors and sizes so that you can find what suits your needs best! Need some inspiration ideas? Check out a few of the endless possibilities for adding styling and staying cool!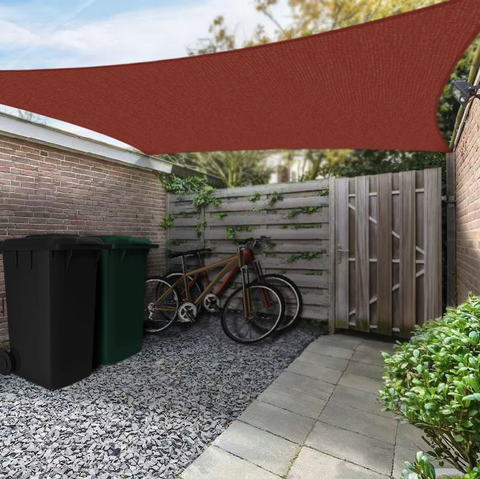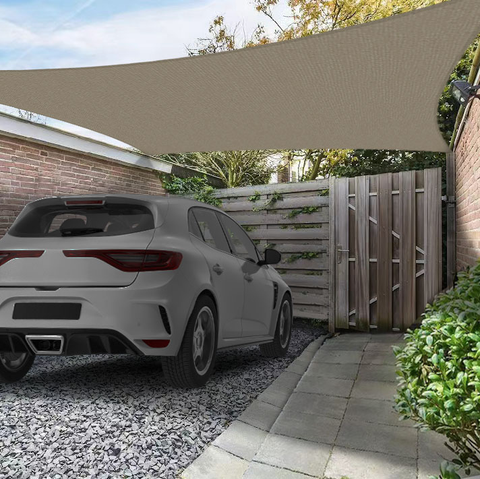 Do you have a sun shade sail? Leave us a comment below on how you style it!
Check out our selection of Sun Shade Sails!